Wool Coat Outfit with Fur Collar
Coat, Beret, Socks and Shoes £40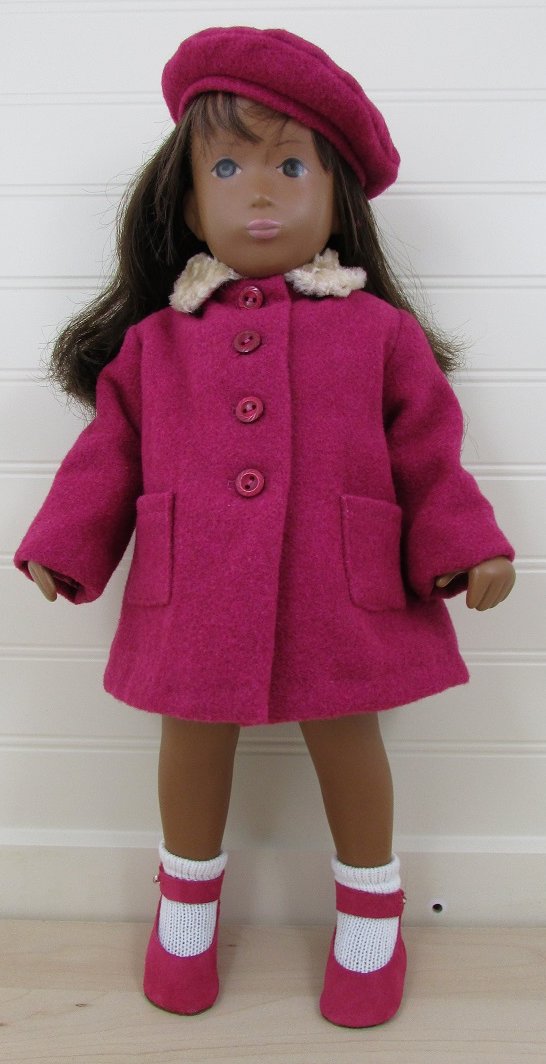 Coat and Beret Fabric: Deep pink wool with matching satin lining. Fake fur beige collar.
Style: Single breasted, fully lined coat with patch pockets and fake fur collar. Fastens with buttons. Matching beret.
Socks:White cotton rich ankle socks.
Shoes: Finest real suede side fastening Mary Janes with leather soles in deep pink to match outfit.
Send mail to: ruth@ruthsdolls.uk
with queries about this web site.
Copyright © 2007 Ruthsdolls
http://www.ruthsdolls.uk
Last modified: