LE 53: Dress, Panties, Pinafore, Socks and Shoes
(0 of 6 available) SOLD OUT [was £60]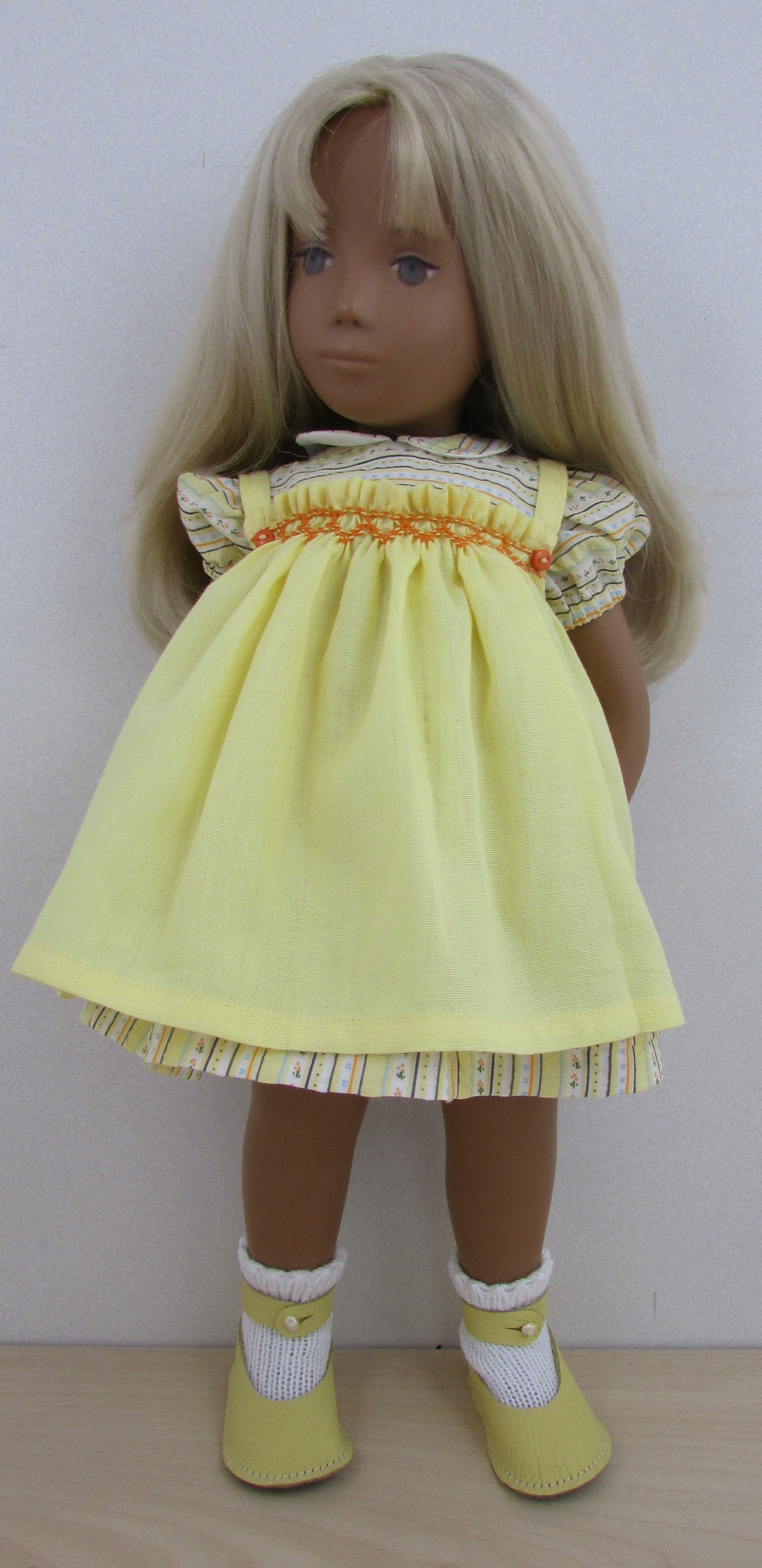 Dress Fabric: Cotton seersucker print. Predominently yellow, with various coloured stripes and flowers (including orange.)
Dress style: Traditional smock with puff sleeves and self fabric 'Peter Pan' collar. Fastens at the back with three snaps.
Pinafore: Yellow cotton lawn pinafore with orange hand smocking and buttons. Fastens at the back with one snap.
Panties: fabric: same as dress. Bloomer style with elastic at the legs.
Socks: White cotton ankle socks with picot tops.
Shoes: Yellow machine stitched Leather Mary Jane style shoes with leather soles.