Sasha - Gregor Cord Dungarees Outfit
Dungarees, Shirt, Socks, Shoes - £45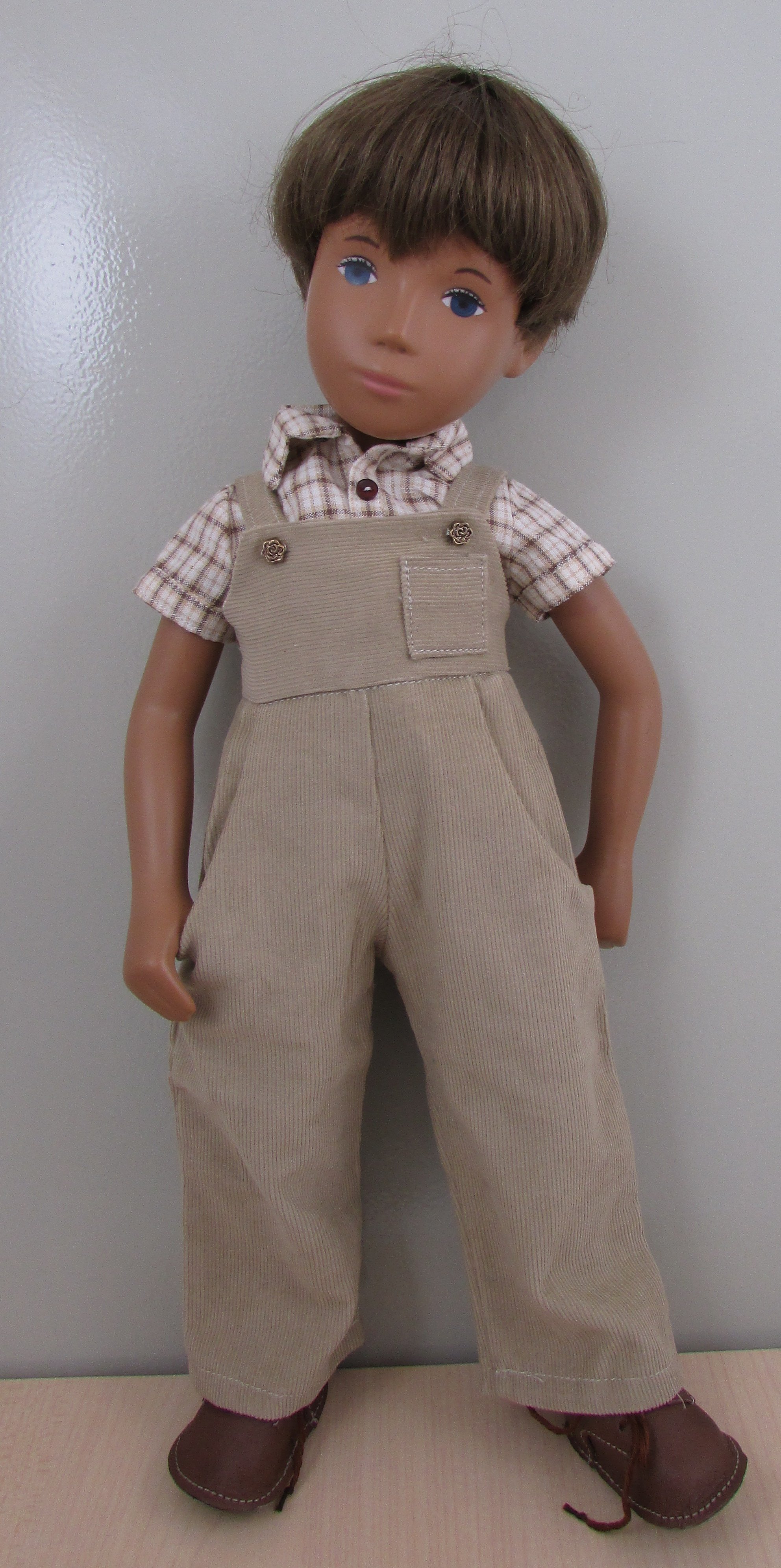 A versatile outfit that can be worn in two ways: traditional way with shirt worn underneath dungarees, or with shirt on the top of the dungarees, as shown.
Consisting of Dungarees, Shirt, Socks and Shoes, the style, fabric quality and finish are of an exceptionally high standard. To fit all 16 inch Sasha Dolls [Please note: a Doll is not included with this outfit]

Dungarees Fabric: Beige 100% cotton fine corduroy.
Dungarees style: Yoke style dungarees with one pocket on yoke, shoulder staps and back opening fasten with snaps. Metal buttons to trim. Two hip pockets that Gregor can easily slip his hands into!
Shirt fabric: 100% woven cotton check fabric in off-white and browns
Shirt Style: Short-sleeved open-neck shirt. Fastens with three snaps. Buttons to trim. Pants: White cotton jersey stretch pants.
Socks: Beige knit ankle socks
Shoes: Brown machine-stitched leather lace-up shoes with leather soles.
Send mail to: ruth@ruthsdolls.uk
with queries about this web site.
Copyright © 2007 Ruthsdolls
http://www.ruthsdolls.uk
Last modified: