Sasha - Figure Skating - Fire and Ice


Leotard, Skirt, Socks, Ice Skates, Headband - £40.00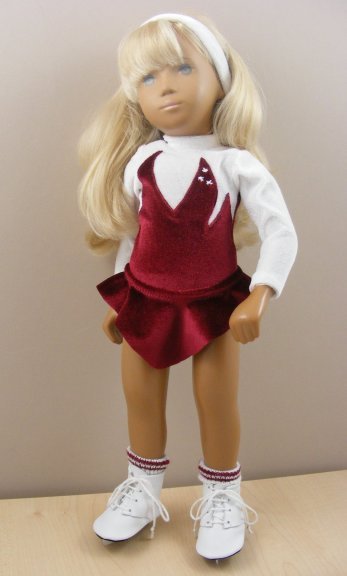 The Outfit consists of Leotard, Skirt, Socks, Ice Skates, Headband
Fabric: Leotard and Skirt: Stretch velour/velvet in dark red and white.
Style: Long sleeved Leotard, fastens at the back with snaps. 'Fire and Ice' theme with embroidered ice crystals and red flames. Detachable skirt with elastic at waist.
Socks: White cotton knit socks with dark red bands.
Ice Skates: White real leather Ice-Skates with metal blades.
Headband: White stretch velour/velvet headband.
Send mail to: ruth@ruthsdolls.uk
with queries about this web site.
Copyright © 2007 Ruthsdolls
http://www.ruthsdolls.uk
Last modified: